contract furniture for all spaces and occasions
With our contract furniture we offer beautiful and practical tailor-made solutions for all business occasions and spaces. Casala furniture is multifunctional and very practical in use. With the Casala contract furniture the ideal set-up is efficiently and easily created.
The Casala collection of contract furniture includes (folding) chairs, (folding) tables, sofas, bar stools, armchairs, modular seating systems, phonebooths, room-in-room solutions, space dividers, coffee and side tables, shelving systems, beam seating and workspots.
The inspiration book of Casala presents an extensive look at our collection of high-quality contract furniture. The 150-page inspiration book features the familiar, successful Casala models as well as the latest products. Attention is also paid to Casala's rich history, circular activities and updated materials & finishes.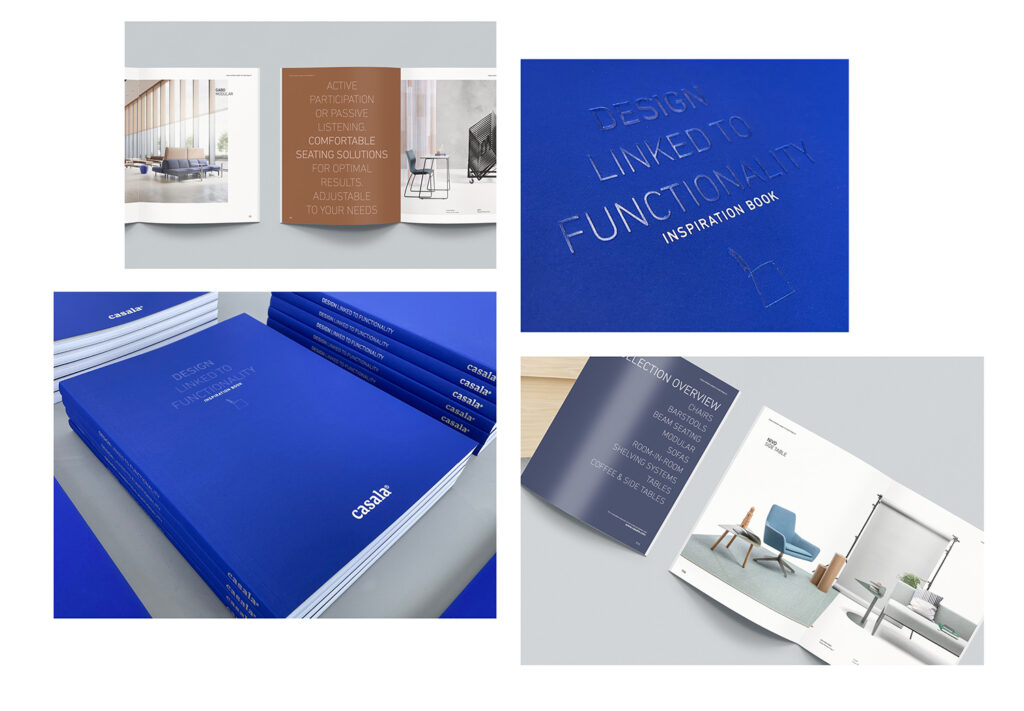 The Casala collection is varied and always modern, stylish, versatile and smart in use. With the wide choice of high-quality finished contract furniture in various designs, the location and the user are always assured of an interior that suits their needs. Whether it is an office, healthcare institution, hotel, church, educational institution, conference room, large or small hall.