German Design Award 2020
Capsule is the winner of the German Design Award 2020 in the "Excellent Product Design" category for "Office Furniture". Casala and designer Kateryna Sokolova are particularly proud that the jury of the German Design Council has awarded the title of "Winner" to Capsule. By winning this award, Casala underlines its role as a producer of stylish project furniture that excels in design and functionality.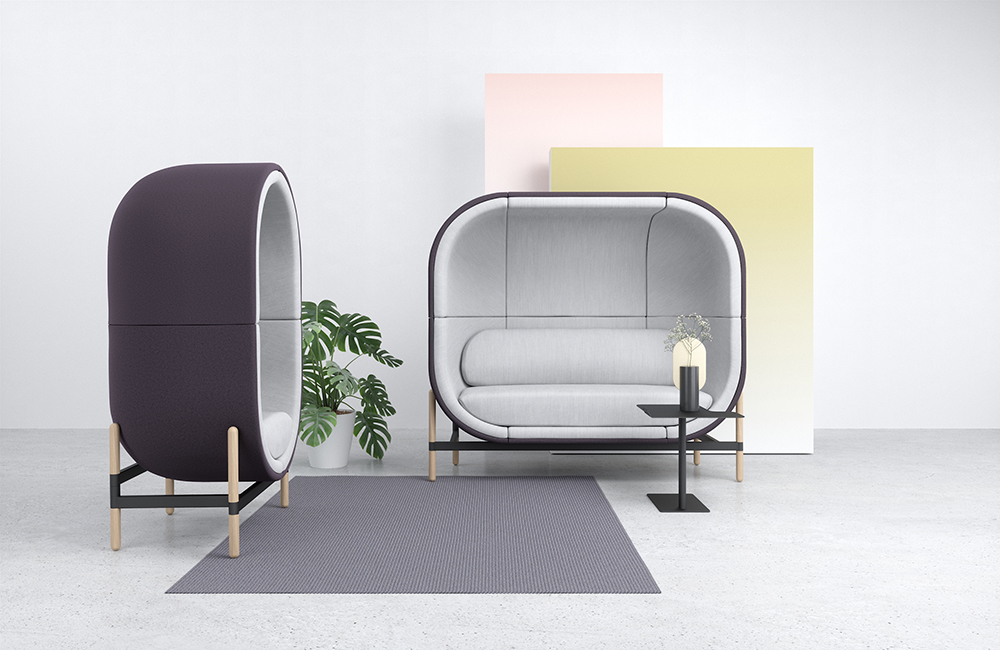 Kateryna Sokolova has designed the Capsule to offer a stylish solution to the increasing need for concentration and privacy in large open office environments. The shape and function of Capsule is inspired by a cocoon, which guarantees security, comfort and innovation. In large and busy spaces, Capsule is an object that creates privacy without being completely cut off or isolated from the environment. This makes it possible to be able to use the telephone, read, work and relax undisturbed.
An additional advantage is that Capsule absorbs ambient noise through the upholstery on the inside and outside. Duo upholstery makes the versatility in choice of fabric colour combinations almost infinite and this makes Capsule to fit into any interior. Capsule won the prestigious FX International Interior Design Award "Product of the Year" in 2018.
The German Design Council, the experts for brand and design in Germany, presents the German Design Awards every year. The German Design Awards is one of the most renowned design competitions in the world and enjoys an excellent reputation worldwide. German Design Awards are only awarded to innovative products and projects that represent groundbreaking contributions to the international design landscape. An international jury consisting of professionals from different industries guarantees the level and quality of the nominees. The jury members for the "Excellent Product Design" category consisted of 19 people.
Read more about Capsule, designer Kateryna Sokolova and German Design Awards.